UNIFIED ALL-INCLUSIVE STRATEGY
SOCIAL MEDIA MANAGEMENT
Boost your brand on social media platforms like Facebook, Instagram, TikTok, and more with Marketing House's expert Social Media Management services.
SUCCESSFUL SOCIAL MEDIA MANAGEMENT
In today's digital age, social media has become an integral part of brand communication and engagement.
WHY US?
Choose Marketing House for your social media management needs in New York, where multicultural diversity thrives. As a full-service agency, we seamlessly integrate creative and design support, ensuring your brand reaches and resonates with a diverse audience across various platforms.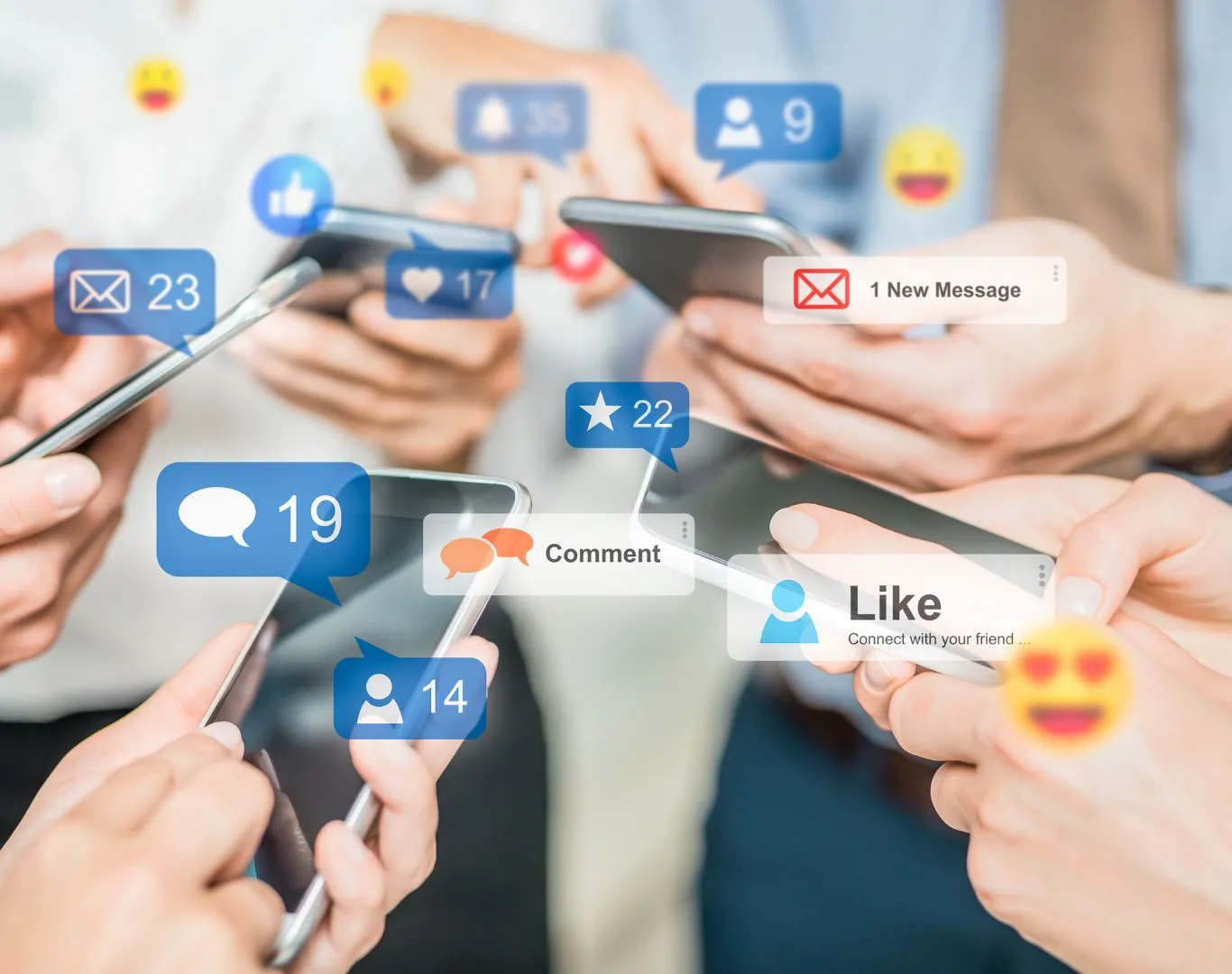 SEE ALL
SEE LESS
CONTACT US
Discover What's Possible - Connect with Us!
SOCIAL MEDIA PLATFORMS
We cover nearly every social media platform, leaving you with one simple question: "What more could you want? We've got it all right here."
Collaborate with an experienced agency for exceptional results.
Experience the difference of working with a top-tier agency that delivers beyond the norm.
Master Mindset - One Unified All-Inclusive Strategy
The Master Mindset at Marketing House is a holistic approach, ensuring every service, from marketing to design, aligns with a central strategy. Rather than treating services as separate goals, we see them as tools to drive concrete business results, like revenue growth and global expansion. This unified strategy is backed by our experienced team, making us a rare agency capable of delivering this comprehensive vision.
OTHER AREAS OF EXPERTISE
Marketing House combines a comprehensive service offering with specialized industry knowledge.